It's a blast!
October 7, 2007 in Daily life
Yesterday I was driving from Seattle to Gig Harbor. When I got to Tacoma the traffic was murder and police everywhere redirecting people away from SR-16, the freeway I intended on taking for the last few miles. I was swearing under my breath wondering what numbskull could have created such havoc to Saturday traffic.
It turned out to be the Tacoma Foundry that had literarily exploded, with flames rising hundreds of feet into the air and more propane gas ready to blow at any second. All we saw was a limited amount of smoke. And police cars with lights flashing.Scary when you find it out afterwards.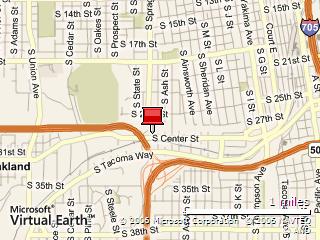 Here is where the foundry is, so you can see why they would like to shut SR-16 off.